Yonex have launched their new range of Golf Clubs, The Ezone GT Type X. The family features woods and irons with new innovative technology. In this latest edition of the Duncan Lambert Golf, we'll look at the technology changes and how they could revolutionize your golf game.
Yonex Ezone GT Driver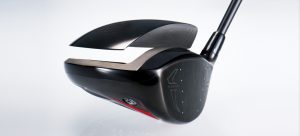 The driver features a new innovative graphite crown. It is 14% lighter than the previous Yonex driver producing a lower and deeper centre of gravity for increased distance. As well as the crown, Yonex have produced a new high performance graphite shaft. The Yonex EX320 is a tour inspired shaft that provides rapid snap-back for maximum power launching the ball at a higher initial velocity whilst maintaining stability at the tip. The shaft is available in Stiff, Regular, Super-Light and Ladies Flex. It will feature in all the Woods as well as both the Men's Graphite and Ladies Irons.
Yonex Ezone GT Fairway Woods
The fairway woods now have slanted grooves. This allows the club to produce a stable and accurate ball flight. The Slanted Grooves prevent grass and moisture from coming in-between the club face and the ball, helping to stabilise the ball flight reducing left and right side spin for more accuracy. Again, the EX-320 shafts will feature throughout the fairway wood range. The men's fairway woods are available in 3, 5 and 7 woods, likewise in the Ladies range.

Yonex Ezone GT Hybrids
Similarly, to the fairway woods, the hybrids also feature the slanted grooves. The men's hybrids are available in 3, 4 & 5 whilst the ladies clubs come in 4, 5, 6 and 7 hybrids.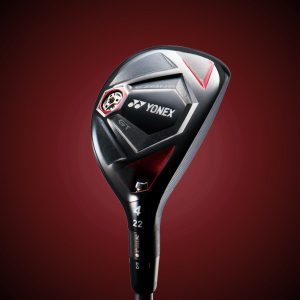 Yonex Ezone GT Irons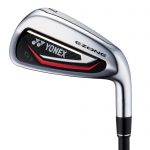 The EZONE GT Irons adopt the tour proven G-BRID head technology. The head is manufactured from Chrome Molybdenum steel (Chromoly Steel) which has high repulsion properties. These properties are further enhanced by heat treating the face to increase power and expand the sweet spot whilst the hosel remains soft, allowing for easier custom fit adjustments.
The Yonex Ezone GT woods and irons are available for full custom fitting at Duncan Lambert Golf. To book a Custom Club Fitting then please call the Professional Shop on 01732 844022. To learn more about how we conduct our Custom Fittings then visit the Custom Fit Section on our website.