TaylorMade have launched their most technically advanced driver to date. The M3 Driver is a radical departure from traditional driver-face design, Twist Face is engineered to take you farther and straighter… right down the center of the fairway. "Twist Face" presents a revolutionary new face curvature with a corrective face angle on off-center hits, engineered to reduce side spin and deliver straighter shots. By providing more loft in the high-toe and less loft in the low-heel, this groundbreaking technology produces more consistent side spin in the areas where golfers commonly mis-hit.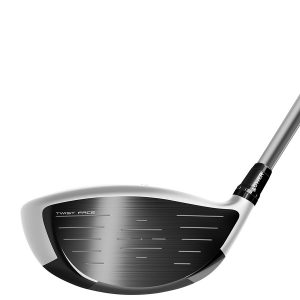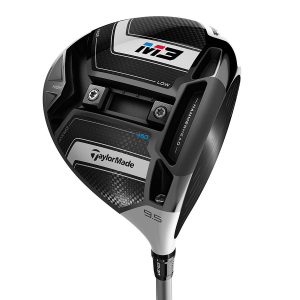 In addition, the M3 Driver features TaylorMade's new Hammerhead Slot. Hammerhead slot creates a massive sweet spot that pushes the limit of ball-speed to produce distance and forgiveness across the entire face. The reinforced outer portions of the slot allow for a lighter, more flexible face, while the center portion of the slot increases ball-speed on low-face strikes and drops spin for more distance. The result is a powerful and forgiving driver that delivers exceptional sound and feel.
The M3 is in the bag of Rory McIlroy who has joined TaylorMade as a Staff Player. He will also be using the M3 Fairway. There's also strong rumors that Dustin Johnson will use the M3 driver after posting some impressive numbers in pre-season testing.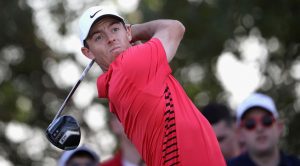 TWIST FACE
 Y-Track
The final piece of the technology is 'Y-Track'. This offers two seamlessly movable weights, allowing golfers to adjust their settings for optimal trajectory, maximum forgiveness, or raw speed.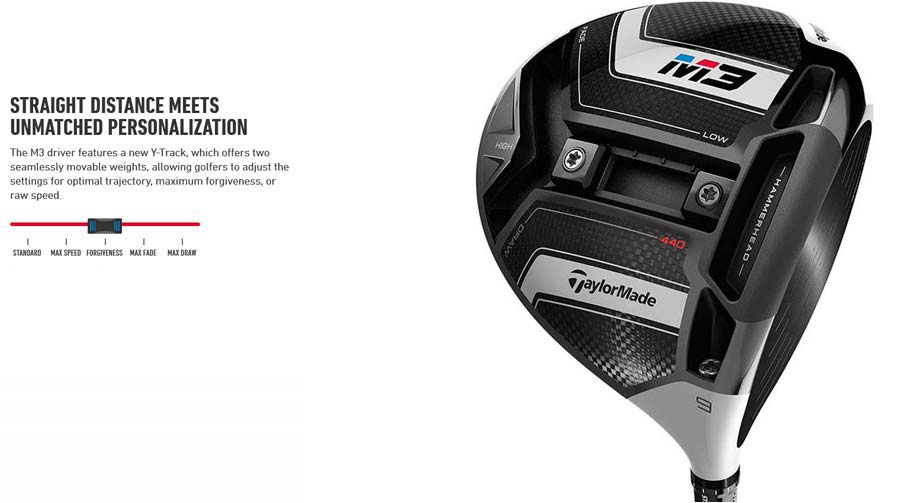 The M3 will feature four loft options; 8.5, 9.5, 10.5 and 12 degrees. This allows for maximum adjustabality and playabilty for players of all ability. Mitsubishi Chemical TENSEI WHITE 70 (X), 60 (S) Mitsubishi Chemical TENSEI BLUE 60 (X, S, R) Mitsubishi Chemical TENSEI RED 50 (S, R, A) will offer the main stock shafts for M3. Other shafts will be available as part of Custom Fitting.
The M3 Driver is available for Custom Fit at Duncan Lambert Golf. To book an appointment please call the Professional Shop on 01732 844022. In addition to the Driver, we offer a full custom fit experience on the M3 Fairway, Rescue and Iron ranges. This is in addition to the other Irons and Woods in the current 2018 TaylorMade Range.
See for yourself
A video of our Duncan Lambert Golf Custom Fittings in progress.