The R1-S Push Trolley has established itself at the forefront of the trolley market. It's sleek look and compact design, in addition to being lightweight allow the customer to have a practical trolley without fear of not fitting it in the car. Available in 15 colour options and hand built in Gloucestershire, England. Based on a novel application of the tried and tested rack & pinion system. Rack & pinion is most well known for use in car steering systems to turn the circular movement of turning a steering wheel, into the linear movement of the steering rack.
Introducing the R1-S Push Trolley
Key Features of the R1-S
3 quick release wheels
Hand built in Britain
2 Year Warranty
Adjustable and padded bag jaws that will accept virtually any tour, cart or even stand bag.
Weight: 8.1kg
R1-S Enhancements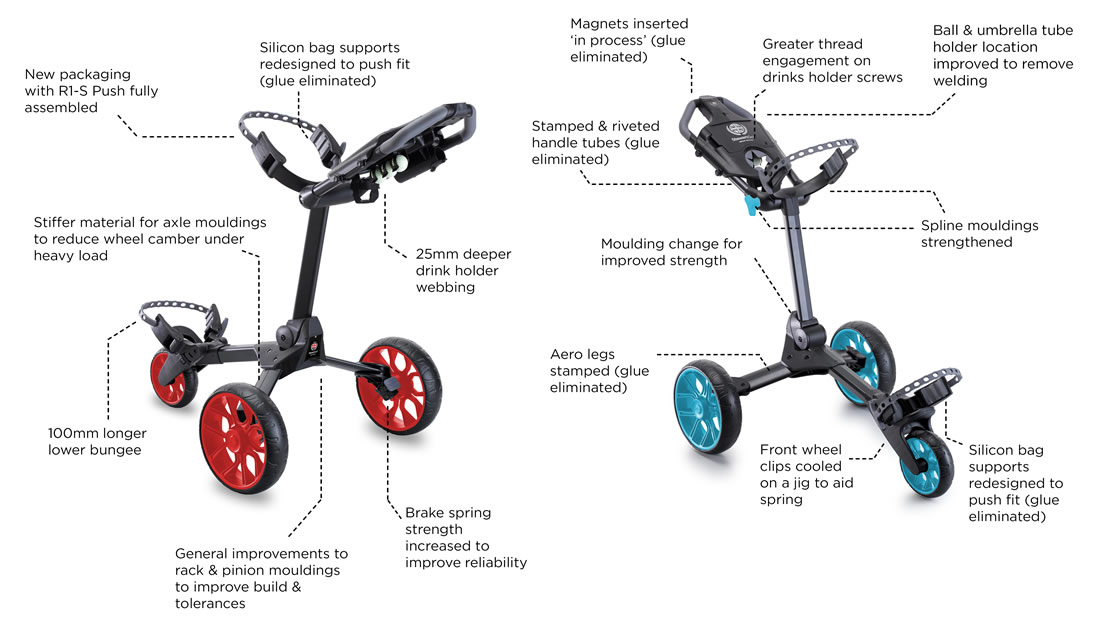 The trolley is available in 15 different colours. Below is just some of the examples. As well as being able to choose your colour, the R1-S includes extensive standard features including umbrella holder, ball holder, scorecard holder, ball marker, 4 accessory points, soft touch handle, bottle holder. Having an Umbrella Holder already included withing the price of a trolley gives this trolley an edge on its competitors.
In addition, Stewart Golf offer a range of accessories to enhance your trolley. These include a rain cover, insulated cool bag to keep drinks/snacks cold and a travel bag to keep the car boot tidy. Other accessories include Hedgehog Winter Wheels, Winter Mittens and a Stewart Golf Umbrella. Why not check out their range of accessories by visiting. http://www.stewartgolf.co.uk/r-series-accessories.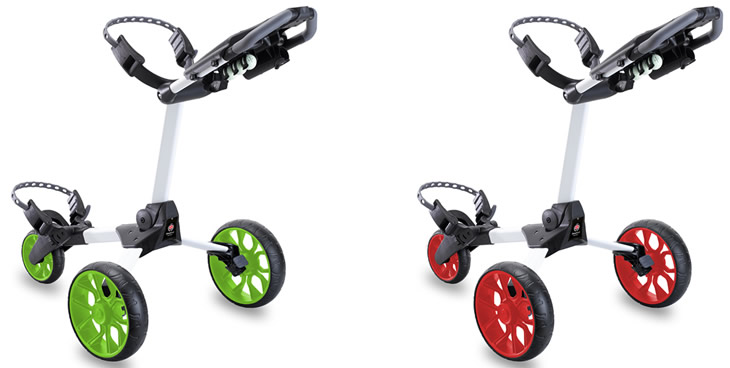 Duncan Lambert Golf is a proud Stewart Golf Stockist for Stewart's range of Push Trolley's. If you would like any advice on a new trolley purchase, then please call the Professional Team on 01732 844022. Alternatively you can email us at info@duncanlambertgolf.com. All Stewart Golf Trolley's are included in our loyalty card discount, meaning you can take 5% off the bar-code price when you use your loyalty card. Don't forget to use your reward points for further discount and lower prices.