Launched in June 2017, the all new Motocaddy S5 Connect looks set to revolutionize the electric trolley market. Described as the "Smart Cart," the S5 combines an Electric Trolley with GPS and Smartphone notifications. Linking the S5 through Motocaddy's GPS App via Bluetooth, allows the customer to use the trolley's digital display to be used in place of a conventional GPS. It can offer front, middle and back distances to the green along with par of the hole.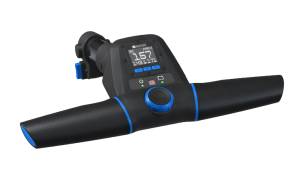 S5 Connect – tech check:
App driven GPS & Smartphone notifications
Adjustable distance control
Streamlined battery tray
Nine Speed Settings
The S5 CONNECT can also receive notifications alerting the golfer of an incoming call, text, email or range of app alerts. Through Motocaddy's patented USB charging port, the consumer will also have a facility to charge their smartphone. The S5 Connect offers the modern look and features including a soft-touch ergonomic handle; streamlined battery tray; Adjustable Distance Control (up to 45m) and the exclusive super-fast QUIKFOLD mechanism.
S5 CONNECT VIDEO PREVIEW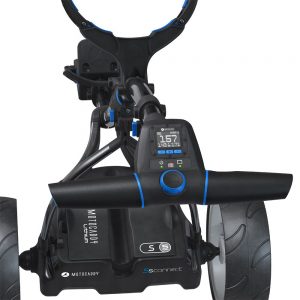 Motocaddy are also offering a '5 Year' guarantee on their Lithium Batteries. Lithium Batteries are 75% lighter than an equivalent Lead-Acid Battery and charge in less than five hours. Lithium offers unrivalled liability. So should you be thinking about a new Electric Trolley, then you should certainly be buying Lithium.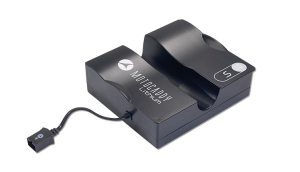 Duncan Lambert Golf is a proud Motocaddy stockist and in addition to stocking the full range of Motocaddy Trolleys stock the accessories, cart bags and Push Trolleys. With a Duncan Lambert Bonus Card you can take 5% off any electric trolley bought in store. What's more, you'll receive 2% back of your total spend in loyalty points to use on future purchases. So when it comes to an electric trolley, you can then take further discount off the golf bag or accessories that are designed to complement your new trolley.