FootJoy have announced their new Tour X Shoe for 2019, taking over from the Tour S Shoe.  Launched at the start of 2018, the Tour S shoe offered stability but at over £200 it went beyond the price that most golfers were willing to pay. However, the new Tour X combines the best of Tour S as well as leading features from the FootJoy D.N.A Helix and Fury models without breaking the bank.
FootJoy asked leading PGA and European Tour Players for feedback and the results see FootJoy claim deliver the best of everything in terms of grip, comfort, stability and protection. The Tour X is available in 3 colours including a BOA option and will be on sale from January 15th 2020.
Features
More stability than the Tour S comes from the TPU PowerPlate outsole, which houses nine Launch Pods, translucent in colour and positioned wider with cleats at the edges for perimeter stability and grip. You'll also notice the bold Tour X graphic.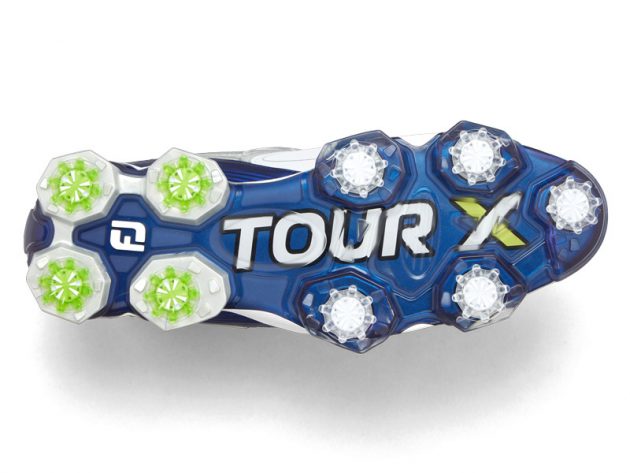 To provide additional support, you'll notice the PowerStrap across the midfoot. This is assisted by reinforced lacing eyelets, allowing you to pull your laces tighter for a more snug and secure fit. Comfort comes from the Ortholite Impressions FitBed was also n the Fury shoe which features two layers, one that returns to its original shape and another memory foam layer that gradually moulds to the shape of your foot over time. A 3D Foam collar, similar to what appeared on the D.N.A. Helix shoe, provides comfort around your ankle.