With 12 Shopping Days left until Christmas Day, the staff at Duncan Lambert Golf have put together 12 items that make the perfect Gift for the golfer in your life this Christmas. Whether the recipient is male or female, we have it all covered in store and online. The Duncan Lambert Golf Shop is the largest on-course golf shop in Kent, with an emphasis on golf lessons, custom fitting of golf clubs and ladies and gents clothing. With four full time PGA professionals and two further sales assistants we are looking to provide expertise and customer service to everyone visiting the shop.
12. SurprizeShop Golf Lunch Bag with Carabiner  
 ➡ bit.ly/lunchbag12
The Tees Lunch Bag easily attaches to your golf bag and is a simple and effective way of storing some sandwiches or snacks for your round of golf.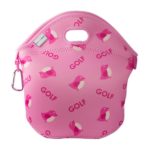 11. Glenmuir Thermal Heat Holder Socks –
 ➡ bit.ly/glenmuirsocks
Heat Holder winter thermal golf socks. These socks are like duvets for your feet providing unparalleled comfort and warmth. Everyone should have a few pairs of these in their winter wardrobe even if it isn't especially for the golf course!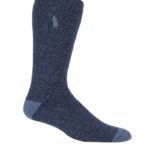 10. FootJoy WinterSof Gloves –
 ➡ bit.ly/fjwintersof
The FootJoy Ladies Wintersof golf gloves come in a pair, keep your hands warm and provide the perfect grip in the varying weather conditions of winter. Also available for Men.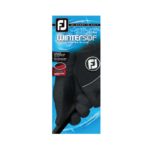 9.  Duncan Lambert Golf Lesson Voucher –
 ➡ bit.ly/golflessons001
Our lessons are conducted on the 12 bay covered driving range, located conveniently within West Malling Golf Club's 36 hole golf complex. Our lessons are given in a very relaxed, fun but informative atmosphere, with an emphasis on our mantra, "golf made easy". We believe that everyone can become a golfer, and that every golfer can strive to improve.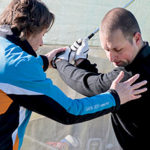 8. Titleist ProV1 Golf Balls –
 ➡ bit.ly/numberoneball
Currently on offer at £37.00! The Titleist ProV1 has been designed to be faster from core to cover, to deliver even more performance for every player including professionals.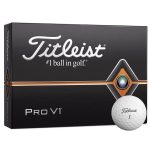 7. Motocaddy Hot Mitts –
 ➡ bit.ly/Motocaddyhm
The Motocaddy Hot Mitts keep golfers warm through the winter months. An innovative electric heat layer provides maximum comfort in cold conditions, whilst an ergonomic fitting and design ensure ultimate trolley control.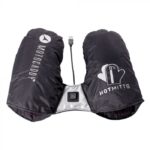 6. Garmin S10 Approach –
 ➡ bit.ly/garmins10
If you want to stay focused on your game and the course, this is your golf watch.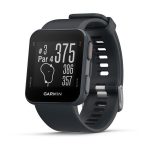 5. Motocaddy Dry-Series Golf Bag –
 ➡ bit.ly/dryseries
Super-lightweight and 100% waterproof, the popular Dry-Series bag combines modern styling with impressive features including the best zips on the market for smooth and snag free opening.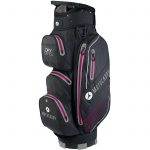 4. Yonex Ezone GT Driver –
 ➡ bit.ly/yonexgt
100% designed and manufactured by Yonex to deliver distance, the new EZONE GT driver features an advanced Open Weave Graphite crown that is 20% lighter for optimum ball flight. The Vertically Polished Face reduces unwanted side-spin for improved accuracy and Namd in the Graphite Shaft maximises ball velocity.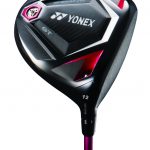 3. Ladies Sunderland Whisper Tech-Lite Jacket
 ➡ bit.ly/sunderlandwhsiper
One of the lightest, ladies waterproof jackets on the market! Featuring a Lifetime Fabric Guarantee, valid for the waterproof functionality of the fabric, in additon to Signature NEVERWEATHERBEATEN protection from heavy and prolonged rain conditions. This waterproof jacket also offers, Active smart fibre thermoregulates to climatic changes to release excess heat for breathability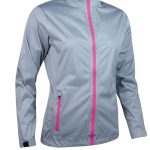 2. Footjoy Pro S/L Shoe
➡ bit.ly/prosl
Pro/SL men's golf shoes provide superior feel with Fine Tuned Foam (FTF) for supple cushioning and a perimeter weighted outsole design for superior stability. It is one of the leading shoes worn by Players on the European and PGA Tour. We have two of the FootJoy Pro SL Styles for 2019 on promotion at £99.99 reduced from £150.00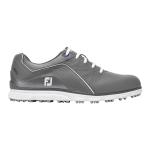 1. Powakaddy C2i GPS 18 hole Lithium Trolley
 ➡ bit.ly/c2igpstrolley
It's lightweight, ultra-compact frame folds in 2 simple steps and is 20% smaller than its nearest competitor. It features a fully integrated GPS system all pre-loaded inside the high-tech handle. It comes with a mid-size 2.8" full-colour widescreen MIP display allowing sharp viewing in all weathers, scorecard holder, compartment for balls, tees, pencils and a USB charging port.