Titleist have introduced their new SM7 Vokey Wedges. Through improved progressive CG, optimized spin milled grooves, and the game's benchmark for Tour validated grinds, new SM7 wedges offer maximized spin, control, and consistency for more confidence on every shot. Put the highest level of wedge performance in your hands. Titleist had over 100 SM7 Wedges in play at the Abu Dhabi Golf Championships which was double any other wedge in the field. With these results from the Tour, we can expect a lot of club golfers to opt for a custom fit on the new SM7 Wedges.
Vokey SM7 Wedges
"Wedges need to be versatile and every player is different. It's never one size fits all for wedges. That's why we have many grind options."
– Bob Vokey, Master Craftsman
Progressive Centre of Gravity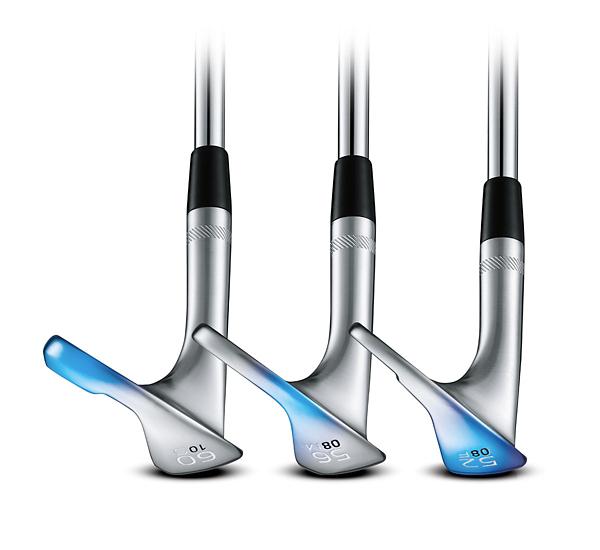 The centre of gravity (CG) can vary slightly between different lofted wedges, based on the bounce and sole grind of the wedge. Vokey Design SM7 wedges feature a progressive centre of gravity, optimised for each loft, bounce and grind for improved distance control, tighter shot dispersion and exceptional feel throughout the wedge set.
NEW D Grind
The player's high bounce wedge, the new D Grind offers high measured bounce with the crescent shape of the M Grind for shot making versatility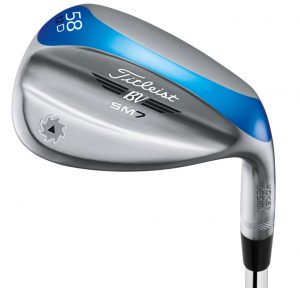 As always with the Spin Milled Wedges, Titleist offer three finishes. The consumer has a choice of Satin Chrome, Brushed Steel & Jet Black. There are also 6 grind options. On paper the Titleist Vokey SM7 wedge range is complex, with 23 different variations to choose from. However, the Vokey team understand that when it comes to the short game, techniques vary – for every digger, there is a sweeper! As swings vary and people attack the ball in different ways, it makes sense that there are a host of different designs. Finding the right ones for you is the key to unlocking better performance.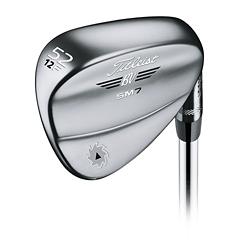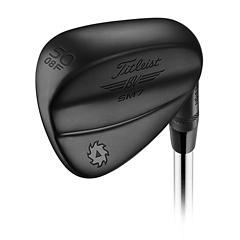 The Vokey SM7 Wedges are due for release in March. Duncan Lambert is a proud Titleist Stockist and authorized fitting centre. To book a Fitting please call the Professional Shop on 01732 844022. We offer Custom Fitting appointments 7 days a week. All our custom fitting is carried out by PGA golf professionals that have attended and passed all the custom fitting courses of each of the manufactures.