The revolutionary compact-folding CUBE CONNECT is the world's only GPS enabled push trolley. The latest member of the CONNECT family, it offers on screen GPS and optional smartphone alerts. Based on the frame and console design of the popular CUBE Push Trolley model launched last year, this new Motocaddy Cube Connect push trolley throws in a new GPS display screen for yardages on the go.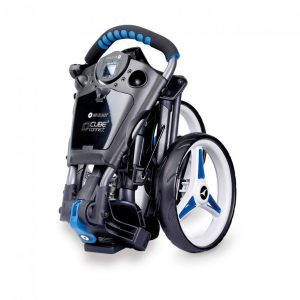 Following the successful launch last year of Motocaddy's S5 Connect Electric Trolley , the Motocaddy Cube Connect has a GPS screen that must be paired with Motocaddy's free GPS app. Once it's connected, you'll see front, middle and back distances to the green at more than 40,000 courses worldwide. The screen will also display shot measurements, a clock and a round timer. As you can see below, the screen is positioned conveniently next to the trolley's soft-touch handle and all the features can be controlled directly from there.
FEATURES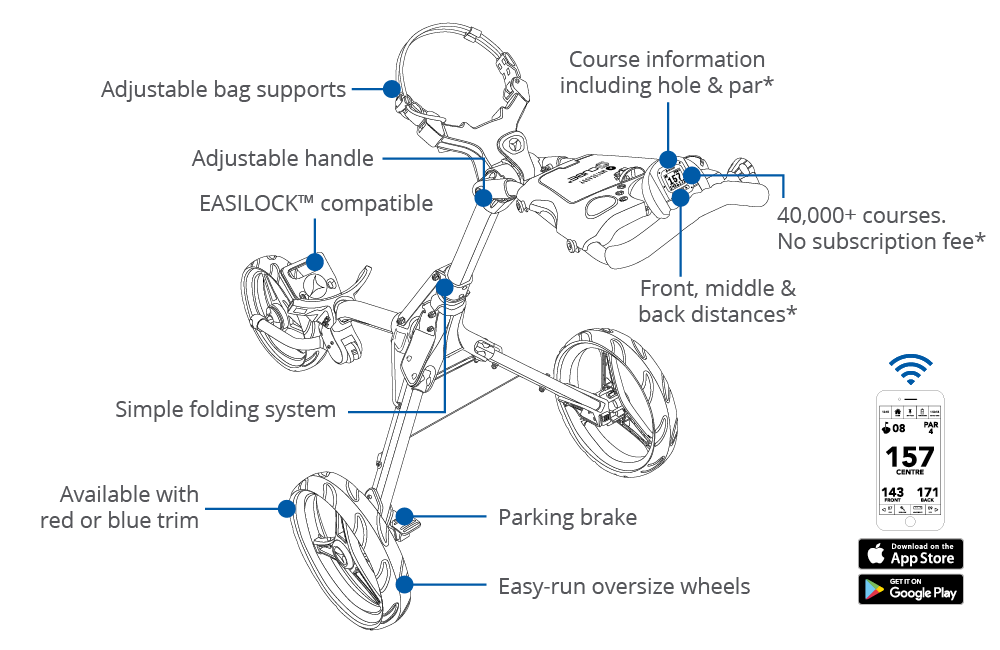 As it's not an electric trolley, the screen is powered by a Motocaddy long-life battery, while the display screen can also be tilted up and down to improve visibility in any light conditions. Along with screen, the Motocaddy Cube Connect trolley boasts a number of performance-enhancing features. These include its simple two-step assembly system, a foot-operated brake, oversized wheels, a folding lock, adjustable bag supports and Motocaddy's Easilock base.
The trolley will retail at £219.99 and is available to buy online at Duncan Lambert Golf or available in store.