To thank consumers for trusting their game to Titleist, they're offering the Loyalty Reward Deal. Purchase THREE Dozen and receive ONE Dozen FREE. The offer applies to the Titleist ProV1/ProV1x and AVX Golf Balls.
For 2020 there are 2 options to choose this year.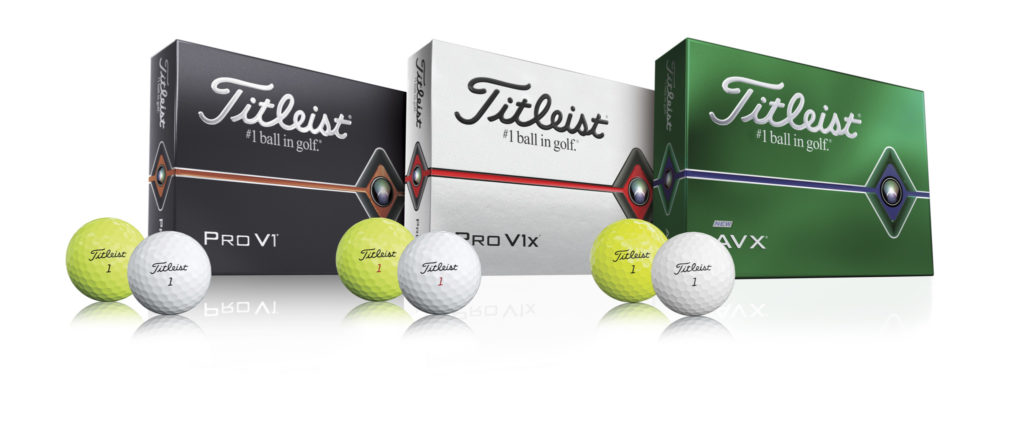 Option 1:
Personalised Standard or Special Play Numbers
Choose Standard Play Numbers (1-4 or 5-8) or Choose the same play number (00, 1-99) and then personalise the golf balls with a message of your choice.
Personalisation is limited to Red or Black Ink only. Delivery is approximately 4 weeks subject to availability. Further terms and conditions apply. (Please read below)
Option 2:
Non-Personalised Standard Play Number
Choose Standard Play Numbers (1-4 or 5-8)
Limited 'sleeve only' Loyalty Rewarded Gift Box
Delivered within 10 days subject to availability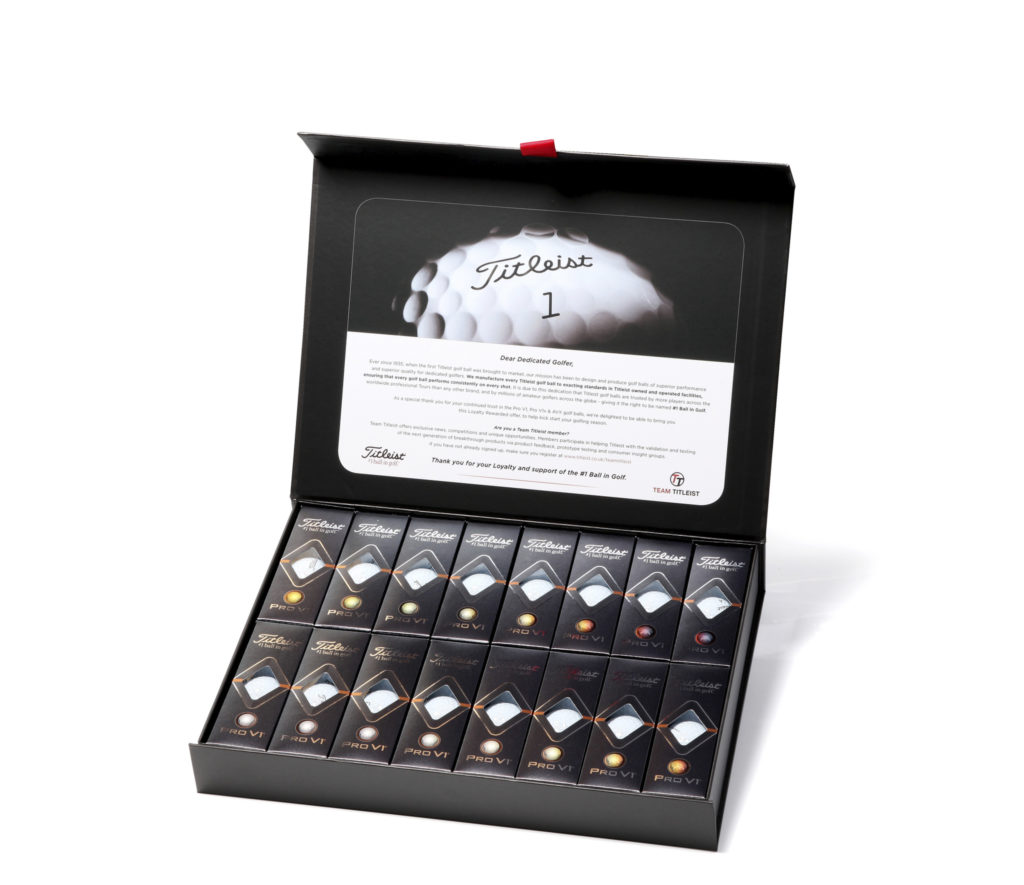 Terms & Conditions:
• Maximum of 1 Dozen FREE per customer
• Orders from 13th March to 30th April
• Orders will ship from 1st April
• ProV1, ProV1x and AVX only. Same model for all 4 Dozen
• Special Play Numbers and High Numbers only available in WHITE PRO V1 and PRO V1X golf balls only. No yellow golf balls or AVX.
• Special Play Numbers will incur a surcharge cost of £4.00 per dozen
• All personalised golf balls must include the same message on all 4 Dozen
• Upper Case Only. Red or Black ink only on white golf balls. Black ink only on yellow golf balls. No mixed colours in individual orders
• Maximum three lines of 17 characters inclusive of spaces on each line
• Alpha Numeric characters only. Dots and dashes can be included within alpha numeric, but will not be accepted on their own
• Personalisation length will determine final character size. Short messaging will result in larger letters. Long messaging will result in smaller letters.
• The printing of any message is at the discretion of Titleist. Registered or trademarked messages will be subject to approval i.e. Football Clubs or Brand Names
To place your order please call us on 01732 844022 or copy & paste the details below and send your order to info@duncanlambertgolf.com
Name:
Phone Number:
Message:
Line 1:
Line 2:
Line 3:
Golf Ball Type:
Quantity (Dozen):
Font (Bold or Script):
Font Colour:
Ball Prices:
Pro V1 £120 for 3 dozen (£40.00 per dozen)
Pro V1x £120 for 3 dozen (40.00 per dozen)
AVX £120 for 3 dozen (40.00 per dozen)
**Please note Special Play Numbers will incur a surcharge of £4.00 per dozen**