Galvin Green; "We Never Compromise." A quote that has proven true in the last decade with more and more golfers purchasing Galvin Green Clothing. Essentially Galvin Green is a pure golf brand specialising in the design and supply of high-performance clothing to golfers in more than 20 countries worldwide. Designed by golfers for golfers, every garment and layer has been developed to be compatible – providing exceptional comfort, freedom of movement and protection from the elements. Each detail exists because the game demands it so subsequently there is never any compromise on the quality of materials or the functional design of golf wear styled for all climatic conditions.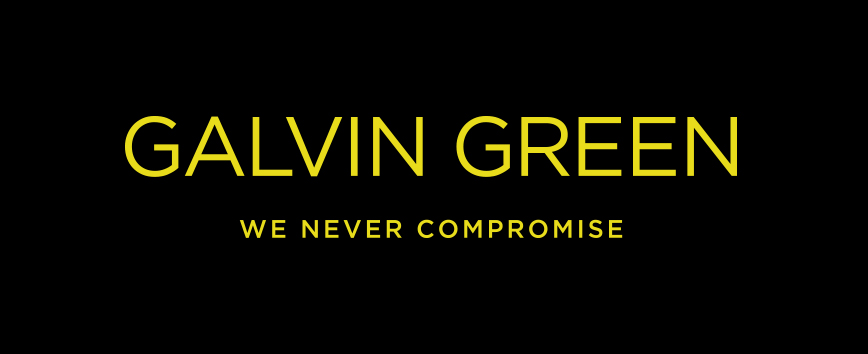 Galvin Green Multi-Layer Concept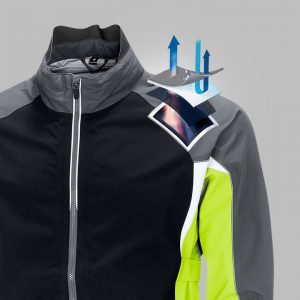 GORE-TEX®
Totally waterproof. Guaranteed to Keep You Dry™.
GORE-TEX® fabric with C-KNIT™ backer
Latest GORE-TEX® technology in golf
Slide & glide comfort inside
3-layer lightweight GORE-TEX® fabric
GORE-TEX® fabric with mesh lining
Lining for extra comfort
2-layer GORE-TEX® fabric
GORE-TEX® Paclite® Technology
Minimum weight
Ultra packable
TECH FACTS
GORE-TEX® membrane contains over 1.4 billion microscopic pores per square cm. Most noteworthy is the pores are 20,000 times smaller than a water droplet, but 700 times larger than a water vapour molecule. Consequently, it makes the GORE-TEX® membrane completely waterproof from the outside, while allowing moisture to escape from the inside.
Windstopper®
Totally windproof. Effectively protects against wind chill.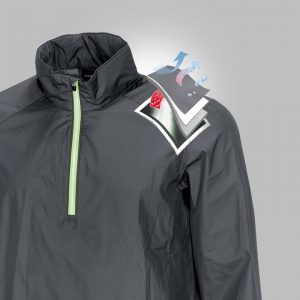 GORE® WINDSTOPPER® with Soft Shell fabric
Soft and stretchy
Next to skin comfort
Offer warmth in cold conditions
Very breathable
GORE® WINDSTOPPER® with Active Shell fabric
Very lightweight
Extremely breathable
Easily packable
TECH FACTS
The WINDSTOPPER® membrane is an ultra-thin, totally windproof protective layer which is laminated to a lightweight textile layer. The membrane is made of the versatile polymer ePTFE (polytetrafluorethylene) which is expanded to create a microporous structure. Furthermore, these micropores are 900 times larger than water vapour molecules. Most notably allowing perspiration to pass through unhindered.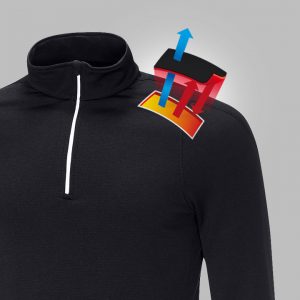 INSULA™
Excellent thermal insulation properties keep the body warm and comfortable.
INSULA™ LITE
Brand new lightweight fabric
Super-smooth hand feel
Maximum breathability
Thermal regulation
INSULA™
Soft, stretchy and snug fitting
For really cold days
Maximum breathability
Thermal regulation
TECH FACTS
INSULA™ garments are soft with a light, airy material structure. The fabric has built-in air chambers which are warmed by the body heat and provide extremely effective and long-lasting thermal insulation.
VENTIL8™
Maximum breathability to keep the body dry and cool.
VENTIL8™ PLUS
Extremely high level of breathability
Excellent moisture wicking properties
Features body mapping technology
UV protection 20+
VENTIL8™
Very smooth and soft hand feel, comfortable to wear
High level of breathability
Features body mapping technology
UV protection 20+
TECH FACTS
The VENTIL8™ range makes use of carefully selected materials with unique properties. Especially relevant is these shirts transport moisture and excess heat away considerably more efficiently compared to a conventional polyester golf shirt. This is made possible by an advanced technology whereby the textile fibres are designed to disperse perspiration and moisture over a larger area. As a result, this allows moisture to evaporate considerably more rapidly.
Duncan Lambert Golf is a proud Galvin Green and boasts a large selection of the Men's and Ladies range. Our in store 'Bonus Card' means you can take 10% off when you buy one item of full price clothing, waterproofs or shoes. But it gets better because if you purchase two items and we will take 15% discount off your bill. Furthermore, you can use loyalty points to further reduce your purchases. Visit us in-store today.