The Compact C2, launched by Powakaddy in 2017. Offering a High Performance Electric Trolley with a Simple 2-Fold system. As a result, the trolley to be set up and packed away, in just two simple folds. In addition, the C2 is lightweight whilst offering the automatic distance function.  This therefore enables the customer to set their trolley to distances of 15, 30 and 45 yards.
Compact C2 Key Features
3 year Warranty on the trolley
Lightweight and Compact
Integrated USB Charging Port
Includes the thinnest lithium battery available on the market
Powerful whisper quiet 230w Motor
The C2 is available in Gunmetal with a Honeycomb Trim. Weighing 9.8KG it is one of the lightest electric trolleys available. The customer has an option of an 18hole or 36hole lithium battery to power their trolley. In addition, Powakaddy now offer a 5 year guarantee on their lithium batteries. Read more about this guarantee by visiting http://www.powakaddy.co.uk/warranty-terms/
Compact C2 – Simple 2 Fold
Duncan Lambert Golf is a Powakaddy Stockist. In addition to stocking the complete range of Electric Trolleys, we offer the accessories & golf bags.  Powakaddy offer four types of Golf Bag. Lightweight, Deluxe, Premium and Waterproof. As featured on the Compact C2, Powakaddy bags come with a Key Lock system which as a result locks the base of the bag onto your electric trolley.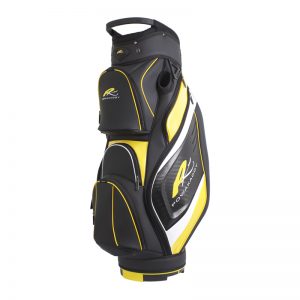 The Powakaddy Compact C2 has achieved the 'Quiet Mark' Accreditation. The Quiet Mark is the international approval award programme associated with the UK Noise Abatement Society charitable foundation. It recognises technology that has been designed to reduce noise. This is within the design of everyday machines and appliances. Powakaddy electric trolleys are the first electric trolleys to receive the Quiet Mark accreditation.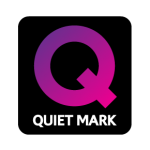 Powakaddy have launched this trolley in direct competition with the M1/M3 Pro from Motocaddy. In conclusion, the Powakaddy is lighter and easier to fold. If you are in the market for a new electric trolley, and don't necessarily have the biggest boot, the C2 should be on your list.